Hitches for trailers are typically available in several basic styles including receiver hitches, fifth wheel hitches and gooseneck hitches . The one that mounts in direct contact with the frame of the vehicle and that accepts all kinds of removable ball mounts, trailers, and other hitch-mounted accessories is a receiver hitch.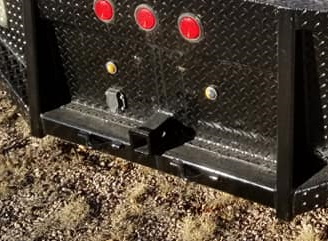 Fifth wheel hitches and gooseneck hitches require more modifications to the host truck and are generally not suited for light to medium duty towing as receiver hitches are.
5 Classes Of Receiver Hitches
There are 5 distinct classes of receiver hitches on the market and they are listed according to both the weight of the trailer and the tongue weight.
Class I Hitch
Class I Hitch is meant to be able to withstand 2,000 pounds of total weight with 200 of those pounds being utilized by the tongue. This is the most lightweight type of hitch and it is usually utilized when you are hauling something on the smaller side of the spectrum including regular sedans, dirt bikes, and even jet skis.
Class II Hitch
Class II Hitch is capable of withstanding up to 3,500 pounds with 350 of those pounds maxing out the tongue. These are very well suited for hauling medium-sized vehicles, minivans, and crossover SUVs.
Class III Hitch
Class III Hitch is fully capable of pulling upwards of 5,000 pounds in total weight and it maxes out at 500 pounds at the tongue. These are effective if you are hauling a full-size SUV, pick-up truck, or even a van.
Likewise, it is also suitable for those looking to haul a full-size trailer.
Class IV Hitch
Class IV Hitch is capable of maxing out at 10,000 pounds of load capacity and it can max out at 1,200 pounds at the tongue alone.
These are the hitches that are meant purposefully to carry a full-sized pickup truck, a larger van, or even a utility vehicle. These are also the hitches you want to get if you are looking to haul a full-sized boat.
Class V Hitch
Class V Hitch is meant to haul some of the heaviest loads at over 10,000 pounds with the tongue capable of maxing out at over 1,200 pounds.
These are designed to be hitches capable of weight distribution which makes them suitable for towing anything from a regular sedan to a full-sized horse trailer or even a large boat.
The optimal weight distribution system in place on this hitch effectively adds springs to each of the sides of the trailer in order to optimize stability while towing anything heavy.
EQUIPMENT: 719-473-0528
REPAIR:719-574-7801
Truck Repair
1250 Paonia Street
Colorado Springs, CO 80915
Equipment Sales
5935 Paonia Court
Colorado Springs, CO 80915
Have A Question?
We'll Contact You ASAP!
WE ALSO OFFER:
FREE: 55 Point Inspection
FREE: Pick-Up & Delivery
FREE: Car Wash With Every Service
Need Truck Equipment?
Call Ledom's Today For Help With All Truck Accessories!