Electrical Diagnosis And Repair
Electrical Diagnosis And Repair
The electronic and electrical systems in a truck are complex and intricate and perform the role of sending information and power to every system present in the truck. Heating and cooling systems, the engine, transmission, power accessories, brakes, along with any other system relies on the electronic and electrical systems to operate at optimum levels.
The electrical system in your truck is linked together by circuit breakers, relays, fuses, and wiring. This system powers the ECM (electronic control module which is the brains of your truck) that also controls most of the mechanical systems.
Broken or loose wiring, incorrect pin fits, broken or corroded switches or connectors can result in sporadic power or a system that becomes completely inoperative – meaning a dead truck.
The electronic and electric systems are typically long-lasting and very reliable, but eventually, these components will wear out which results in issues that are often difficult to repair or identify.
Electrical Diagnosis And Repair – Fixing Problems
If you have started to notice issues with your electronic and/or electrical systems, here is something you need to pay attention to –
How frequently does this problem occur, and the duration of how long the issue persists.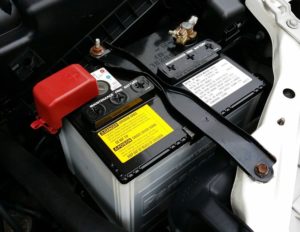 This type of information is important when you take your truck for an electronic and electrical systems service. This can assist our technicians in recreating these conditions, which helps us to determine what the exact problem is.
Vehicles that are experiencing electrical issues may fail to start, give off error messages on your dashboard, or the truck or vehicle might start to run poorly. Our technicians are experienced and trained in diagnosing and repairing issues during an electronic and electrical systems diagnosis.
We are able to detect grounding issues, shorts, and any other electronic system failures and faults, with the use of state-of-the-art diagnosing tools and equipment. We also specialize in repairing connectors an wiring harnesses, in addition to electrical solder and wiring repairs.
Our expert technicians are skilled in diagnosing what is causing intermittent lights, headlight brightness that is uneven, inoperative lights, and dim lights. We are also experienced in servicing bulbs and headlights, along with correct hazard light and intermittent turning-signal operations.
Electric lock operations, heated-glass operations, and accessory circuits that are solenoid and motor-driven are all the things our technicians look at in the process of diagnosing electronic and electrical problems. Our staff is focused on making sure you drive away with a functional and safe vehicle.
Battery
The battery in your truck is responsible for supplying electrical energy that powers just about everything else in the vehicle. If you have to jump-start your truck before leaving for work every day, it may be time for a new battery.
When a battery starts to deteriorate, it usually fails very quickly, which could leave you stuck on the side of the road. If you are experiencing problems with the battery in your truck, contact us so we can test the battery for you.
We offer convenient battery replacement and testing services. Charging, installation, battery replacements, recycling, and testing, we do it all!
Alternator
Alternators are devices that convert mechanical-energy from the engine into electric energy to power every electrical and electronic component on your truck. Plus, the alternator charges the battery. Your alternator is a very important part of your electrical system.
The alternator is an essential part of the engine in a car and if your alternator fails so will your car. If your alternator is starting to display issues, you will need expert assistance. Here at Ledom's Repair, we are the experts when it comes to alternators, and we will make sure your car will be up and running in no time.
EQUIPMENT: 719-473-0528
REPAIR:719-574-7801
Truck Repair
1250 Paonia Street
Colorado Springs, CO 80915
Equipment Sales
5935 Paonia Court
Colorado Springs, CO 80915
Have A Question?
We'll Contact You ASAP!
WE ALSO OFFER:
FREE: 55 Point Inspection
FREE: Pick-Up & Delivery
FREE: Car Wash With Every Service
Need Diesel Truck Repair & Maintenance?
Call Ledom's For An Appointment Now!