Trailer Repair
No matter what your trailer needs, our team can help you out with any trailer repair you need.
Ledom's always offers a thorough and detailed inspection of your trailer and we'll let you know of any repair work that's needed to keep you safe on the road.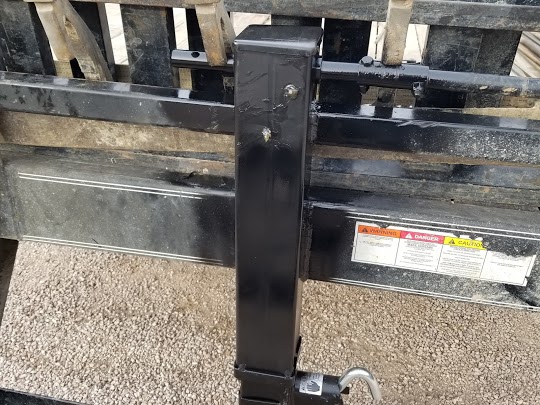 Our highly experienced fabricators and trailer repair technicians that are able to work with any make or model of trailer. Once we are done, you can be sure that your trailer is roadworthy and safe to travel..
Of course, we will come up with recommendations for your trailer repair and leave the final decision up to you.What we recommend will only be what is absolutely necessary to assure the integrity, safety and longevity of your trailer.
We make it our number one goal to finish every repair in a timely fashion. We want nothing more than to have you back on the road, safe and sound as you gear up for another work day or adventure.
In order to accommodate this, we only work with the most experienced and highly trained technicians and all of our products are the best that the current market has to offer.
Here are just a few of the basic trailer repair services we offer:
Wheel Bearing Packing and Repair
Electric Brake Repair
Wiring and Lighting Repair/Replacement
Suspension Repair
Trailer Floor Repair
Repair/Replacement of Couplers, Jacks, and Safety Chains
Installation of Flatbeds
Installation of Receiver Hitches and Fifth Wheels
Installation/Repair of Brake Controllers
Fender Repair/Replacement
With high quality parts and equipment, a highly qualified and experienced staff, and the fastest possible turnaround times, we are confident that we can provide the best possible trailer repair services in Colorado Springs and the surrounding area.
Give us a call now to schedule a trailer inspection!
EQUIPMENT: 719-473-0528
REPAIR:719-574-7801
Truck Repair
1250 Paonia Street
Colorado Springs, CO 80915
Equipment Sales
5935 Paonia Court
Colorado Springs, CO 80915
Have A Question?
We'll Contact You ASAP!
WE ALSO OFFER:
FREE: 55 Point Inspection
FREE: Pick-Up & Delivery
FREE: Car Wash With Every Service
Need Diesel Truck Repair & Maintenance?
Call Ledom's For An Appointment Now!